Anybody care to confirm if this is a morel?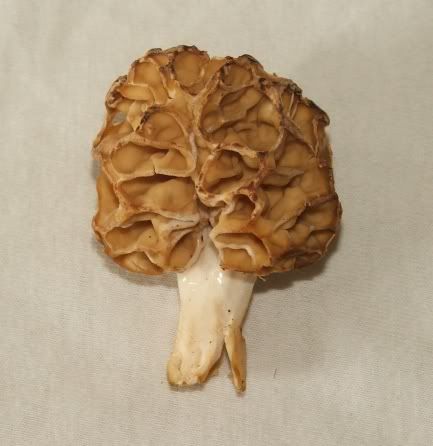 According the Richard Mabey's book 'Food For Free' (which is the only thing I have with fungi in it), I'm pretty sure it is, but it does warn of a poisonous false morel.
Anyway, I just tried a small bit of it to see what happens - if you don't hear from me after a few days, consider sending flowers.