I know that Presidents Choice sells outside of North America, but I'm not sure if they have all the same products.
We buy their organic baby leaf lettuce - and it's delicious. (No garden here yet, but we do have a baby leaf lettuce patch planned)
I discovered that the clear plastic bins are the perfect size for inserting 3 rows of cardboard egg containers (or is that 1.5) with seeds. (Thumbnails)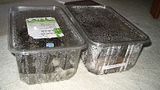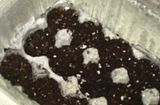 The tomatoe seeds seem to have liked this set up too as they came up quickly.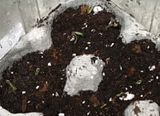 We don't have much yard space, so I have to create my own mini greenhouses indoors.