Foraging courses
Wild Food Courses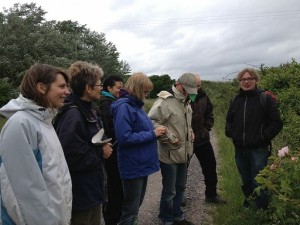 Our foraging courses and wild food walks have been running for a number of years now. We've taught hundreds, if not thousands of happy new and experienced foragers across the country. The days are always fun, with plenty of laughs making it an enjoyable day out.
for the latest information visit www.davehamilton.me.uk/courses
Course Leader
The courses are run by Dave Hamilton who is a qualified Gardener, Nutritionist and Adult Educator. He's foraged with TV's Mary Berry and Ben Fogle, been featured in the Guardian, taught National Trust wardens and worked at the Eden Project.He has a tried and tested teaching method enabling you to correctly identify many different wild foods on your next trip out. Feedback has always been positive after the event and we've had many emails describing all the lovely foraged meals, pickles and jams people have made having been inspired by the courses.