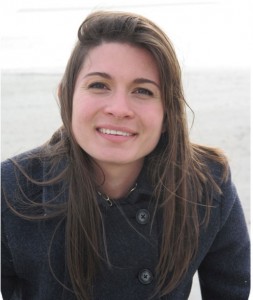 I hope you will all give a a warm welcome to environmental writer Ellie Garwood as she tells us about her selfsufficientish approach to spring cleaning.
March is here – hurrah! We survived winter, and now as the days get longer, the sun starts getting higher in the sky, and temperatures break into double figures it really does feel spring-like. Spring for most people comprises daffodils and crocuses, Easter eggs and the clocks going forward, and for many people it also marks the time for a good old sort out. If I'm honest I'd have to say I'm not the world's most diligent cleaner, and my love of having my hands in the soil and feet in the sea means I'm forever bringing mud-clad wellies into the house, or sand filled trainers. Still I love the idea of following any seasonal traditions and historically spring cleaning is one, encouraging a clear mind and clear house for the upcoming season.
It's great to see more natural products appearing alongside chemical laden 'traditional' cleaning products on our shelves, but there's an even more environmentally friendly way to clean our houses, and one likely to save you a host of cash.  Naturally occurring food stuffs such as baking soda, vinegar and lemon juice have been used for centuries, it's only really been in recent years that our love of buying anything and everything has lead us away from these useful eco-friendly techniques and products.
Top 3 natural cleaning aids
Baking soda: Baking soda is a cleaning gem, and can be used for so many different jobs. Baking soda makes a fantastic deodoriser; if your fridge is starting to smell mix up a solution of baking soda and warm water and clean your fridge in the usual manner, then try leaving a small cup of baking soda in there afterwards to keep it clean smelling. Baking soda can also be sprinkled at the bottom of smelly rubbish or compost bins to deodorise the smell.
In addition to this baking soda can be used to clean kitchen and bathroom sinks and bath tubs as well as dirty ovens. To clean your oven with baking soda, sweep out all the crumbs then shake baking soda over the bottom of the oven, quite thickly, before spraying with water. The sides of the oven should be covered with a baking soda and water paste. Leave on for several hours, or, ideally, overnight. Once the paste has been left on for a significant amount of time wipe out, removing any stubborn patches with a scourer. Where there is baking soda residue use a little vinegar to remove.
Vinegar: Vinegar is another great all-rounder, it works wonders removing limescale from showers, baths and sinks (although the best way to avoid limescale is to try and prevent its build up in the first place – so try and remember to wipe down showers, baths and sinks after use). The best vinegar to get your hands on is white, distilled vinegar, spray/pour onto bath/shower/sink, leave for at least 30 minutes, longer if possible – the longer the better, and clean off as you would usually.
Vinegar is also great at removing any stains in your toilet. Pour half a cup of vinegar into the bowl, leave over night and scrub down in the morning with a toilet brush.
Scourers, toothbrushes and manpower: Never underestimate the results a bit of man/woman-power can achieve; this doesn't mean you should spend hours scrubbing away, but instead of reaching for the chemicals without thinking, try a bit of warm water and a scourer and either of the above products to see the kind of results you might just be impressed by. Also great cleaning devices are used toothbrushes, not only are you getting a bit more use out of passed-their-best brushes but they are fantastic for removing stubborn marks and stains.
As with most truly environmentally shifts this is less about breakthrough, revolutionary techniques and more about re-skilling ourselves in the practices of previous generations, before synthetics detergents and chemical-laden products became the norm. Complete the clean-green experience by picking up some natural (decomposable) luffas, and donning FSC certified latex marigolds.