Dave Hamilton is a freelance writer, forager, garden tutor and garden consultant. His main work is as a garden writer and in this capacity he has written for (amongst others) BBC Gardener's World Magazine, The Guardian and Grow Your Own.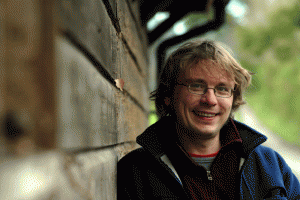 He co-authored the Self-Sufficient-ish Bible with his brother Andy and wrote the award winning book Grow Your Food For Free.
In addition to garden writing he also writes about food (including wild food and foraging, food anthropology, food plants and vegetarian food) and environmental and social issues.
He has appeared on Television and radio (BBC1, BBC2, ITV, Radio 4) in the UK and around the world.
In short he loves writing and is happy to write for just about anyone who will send him a cheque in return. He also occasionally writes and performs comedy.
Foraging and Wild Food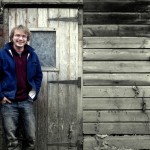 Dave also works teaching wild food and has led groups at the Eden Project, the National Trust and for the British Army on MOD land through the Wildlife Trust. He teaches wild food for corporate clients, charities and the general public.
Qualifications and Experience
After studying for a degree in Nutrition and Food Science he experimented with urban self-sufficiency and began growing food and foraging. Later working as a gardener he decided to formalise his gardening knowledge by studying sustainable horticulture. During his training he was head hunted by Schumacher College and The Botanic Gardens in Bristol to teach horticulture.
Dave is also a qualified adult educator.
Dave has now left Selfsufficientish but you can catch up with him on davehamilton.me.uk or on twitter @davewildish