If you think about wild food do you picture a woodland miles from anywhere full of unusual plants and mushrooms with strange unpronounceable names? Perhaps foraging is something you know a little about and you regularly take your well thumbed copy of 'food for free' on long country walks trying desperately to find some of the plants mentioned in the book to include in your evening meal?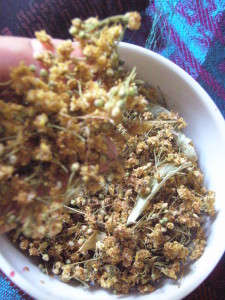 Foraging can seem to be synonymous with the countryside, so it might come as some surprise that there could well be a greater diversity of edible plants in a park in the middle of Birmingham than a country lane in the Cotswolds. Urban parks often have rows of gardens or allotments containing plants from all over the world backing on to them. Many of these plants can, and do, regularly 'escape' into the surrounding area. Often planted with a large range of plants such as trees, shrubs and bedding plants many parkland species will have edible uses (Consider lime (tilia spp), cherry or sweet chestnut.
Now consider the country lane: it could back onto a field which is regularly sprayed with herbicides. That field will more than likely either contain a mono-crop or pasture land, both of which support very few plant species. On top of that the hedgerow is cut once a year reducing the amount of nuts or fruit that hedge may have produced naturally.
Wild food is the ultimate in local, seasonal food, travelling inches or feet to your plate rather than miles and what's more it's free! Although some argue that there may be an issue with pollution for urban edibles but if you avoid industrial areas or busy roads I can't see this being any worse than a city allotment. However air pollution is not the only thing to worry about and I do always wash what ever I forage from a city, especially if it's near dog walking territory!
Here is a top ten of some of my favourites.
1. Blackberry- Needs no introduction really, the first wild food many of us eat, versatile, nutritious and utterly delicious. The shoots in the spring are edible (they can be an acquired taste!)
2. Himalayan Honeysuckle, Leycesteria formosa – Sometimes called toffee berry as the berries do taste surprisingly toffee-like.
3. Hawthorn – Young (light green) leaves in the spring and blossom are edible and the berries make a great ketchup when tomatoes have gone out of season.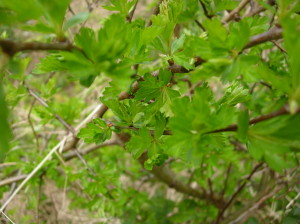 4. Cherries and plums – Smaller cherries are great steeped in brandy, large cherries and plums eaten raw or made into jam.
5. Apples – Cider, Chutney, Juice, Raw, Salads un-sprayed free and delicious.
6. Japanese Knotweed – Harvest when the size of asparagus, taste just like rhubarb – try to avoid areas which have been sprayed.
7. Elder – Elderflower cordial, champagne or muffins and the berries for jams and wine.
8. Rowan –Although toxic raw when cooked they make a great marmalade like spread
9. Sumac – Makes a pink lemonade or used as a middle eastern spice.
10. Fuchsia – Flowers can be used in salads and berries raw or in jams.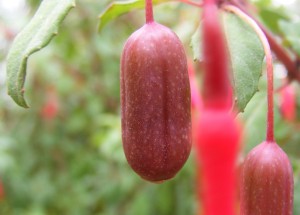 Article written by Dave Hamilton. Dave has now left Selfsufficientish but you can catch up with him on davehamilton.me.uk or on twitter @davewildish