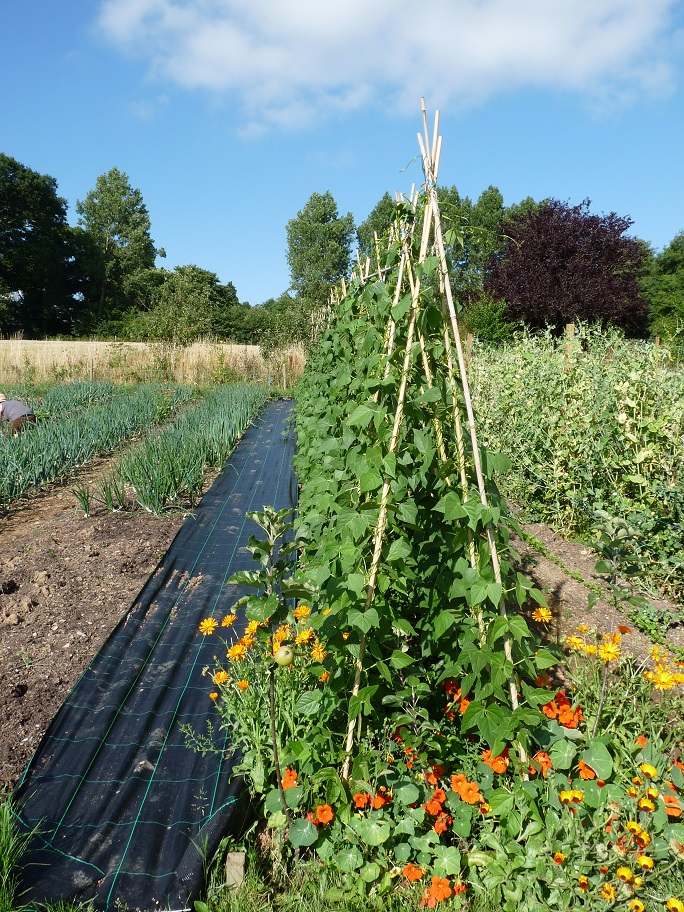 The different systems of crop rotation are as varied as the people who employ them. Some will have a four year plan and others will rotate every three years. Some will always start with potatoes and others will prefer to start with fertility building plants, such as edible legumes, usually peas and beans or green manure legumes, such as clover and vetches. Some examples of crop rotation schemes are as follows –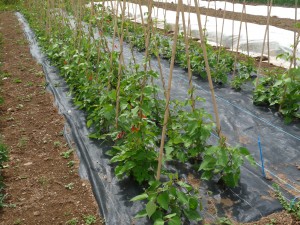 • Potatoes, brassicas, legumes, and roots
• Legumes; onions, carrots and tomatoes; and brassicas
• Heavy feeders, light feeders, and soil builders
• Roots, brassicas, and all other crops
• Fertility building (grass, clover, vetches), Brassicas, Legumes, Carrots and beets
• Big feeders (cucurbits, solanums), Legumes and alliums, Brassicas and salads, Root crops
All methods of crop rotation share a number of things in common – no crop is grown on the same piece of land year after year, crops are grouped into their plant families and quite often, smaller rooted crops follow larger rooted crops.
The different depths of root means the crops are obtaining nutrients from different layers – a healthy soil structure is also maintained by having shallow roots follow deep roots.
Not planting a member of the same plant family on the same piece of land year after year is for two main reasons. Firstly it ensures that pests and diseases don't build up such as club root in Brassicas or carrot root fly in the carrot family. A pest specific to a plant family will find there is simply not enough to eat in the three years between its finding its favourite food.
Secondly each crop needs different balance of nutrients and in some cases, especially with the brassicas family, a different pH level. Rotating what goes into each bed and when necessary adding lime, manure or organic matter will ensure each crop gets the nutrition or pH it needs.
Article written by Dave Hamilton. Dave has now left Selfsufficientish but you can catch up with him on davehamilton.me.uk or on twitter @davewildish