Got home last night at midnight from a friends (walked back with the dogs) and went to bed.
Got up at about 7.30am, opened the front curtains about 8am and found that 4 trees in our front garden had been
sawn
down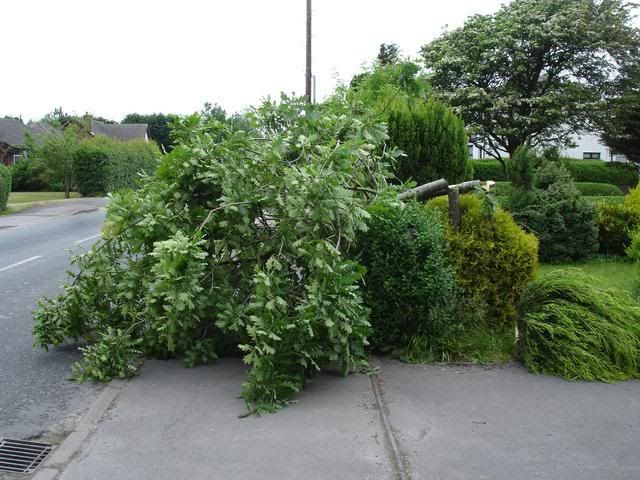 Obviously happened between midnight and 4/5 am. We've no idea who has done it, or why. No one else's property has been damaged.
Whoever did it was very quiet, as otherwise the dogs would have heard, woken up and barked their heads off (as we know they can do).
We've contacted the police, and got a crime number. They've said they'll make some discreet house to house enquiries, but that's all they can do