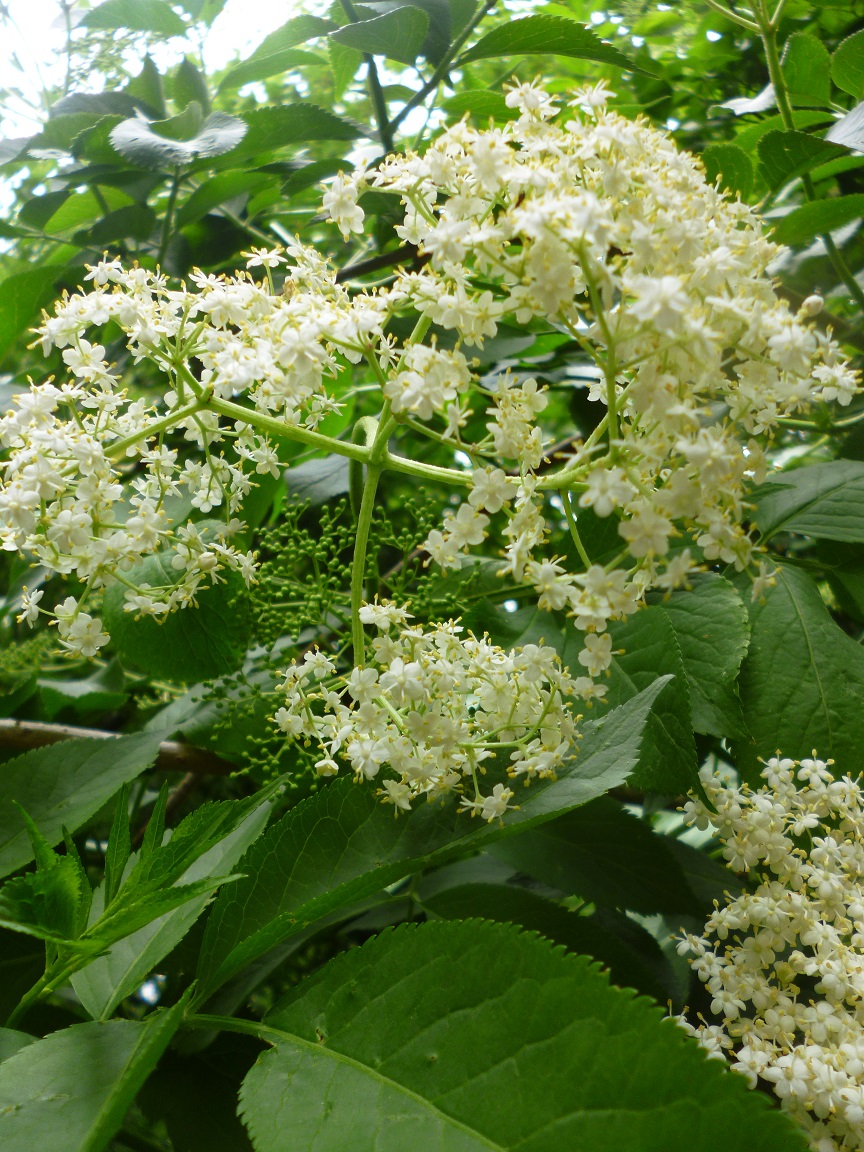 Elderflower as a food should never be eaten raw as the flowers, like the berries, contain a mildly poisonous alkaloid which is destroyed by cooking. It has widely been used as a food and native Americans would cook them as elderflower fritters.
I have cooked cakes using a sponge cake recipe and adding a couple of handfuls of elderflower. The result is very light and very tasty. It has been suggested that they can also be added to muffins and pancakes.
Elderflower fritter  recipe 
An early summer delicacy and very easy to make.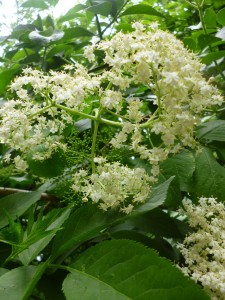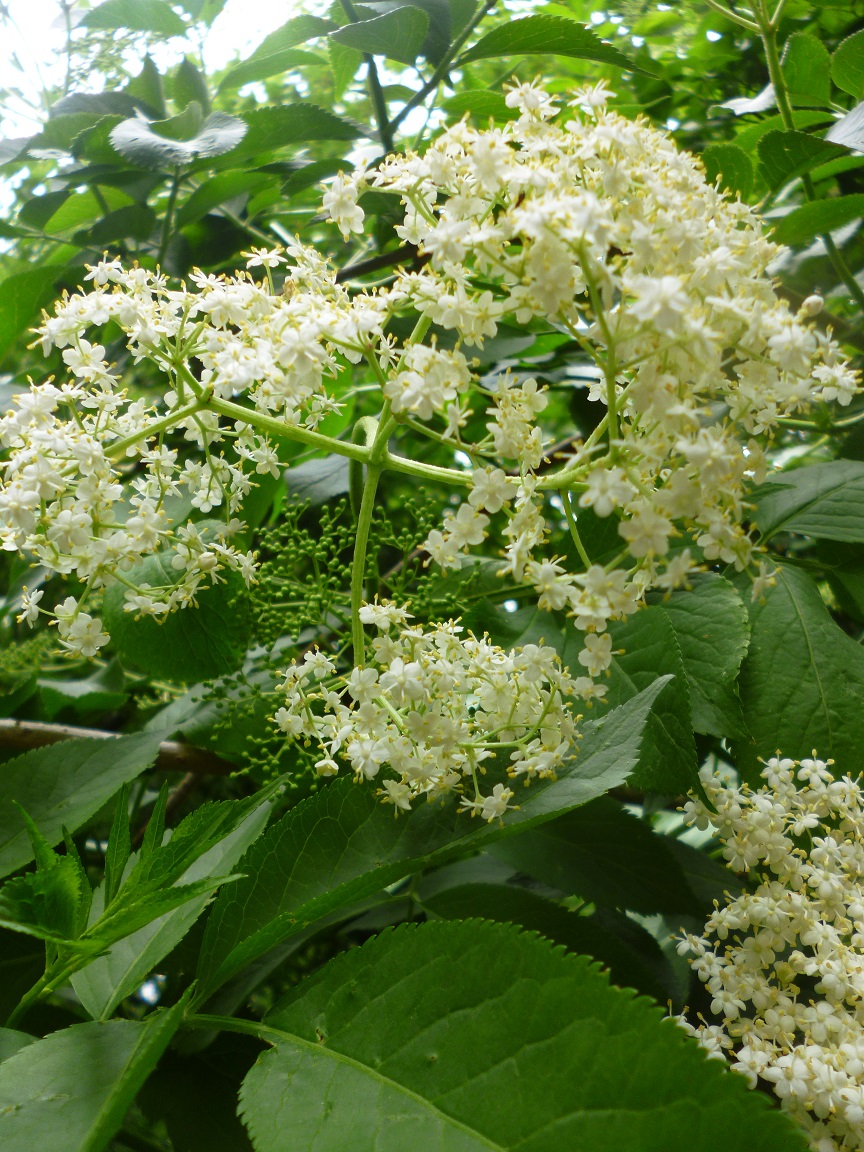 Ingredients
200g Plain Flower
250ml (half pint) milk
medium sized egg
Elderflower Heads – 2-3 per person – with enough of a stalk to hold onto
50g sugar
Salt and pepper
Oil for deep frying
Method
1.Mix all the ingredients apart from the elderflower
2.Heat some oil in a pan or deep fat fryer,
3.Dip flower head in batter holding onto the stalk.
4. Dip the flower head into the oil with the stalk facing upward out of the oil. Fry until golden brown, take out the fritter of the hot oil* and serve.
*You may be able to remove the fritter using its stalk. Only if the stalk is sufficiently out of the oil and the oil isn't bubbling too vigorously.  If in doubt use a chip basket or slotted spoon.
Variation
A pinch of cinnamon can be added to the batter to add extra flavour. The fritters can be rolled in sugar or dusted with icing sugar if you have a really sweet tooth.
Another variation is to mix gram or chickpea flour with fizzy water to make the batter. You can also add spices such as coriander and chilli to make an elderflower barji. Serve with raita (a minty yoghurt and cucumber dip).