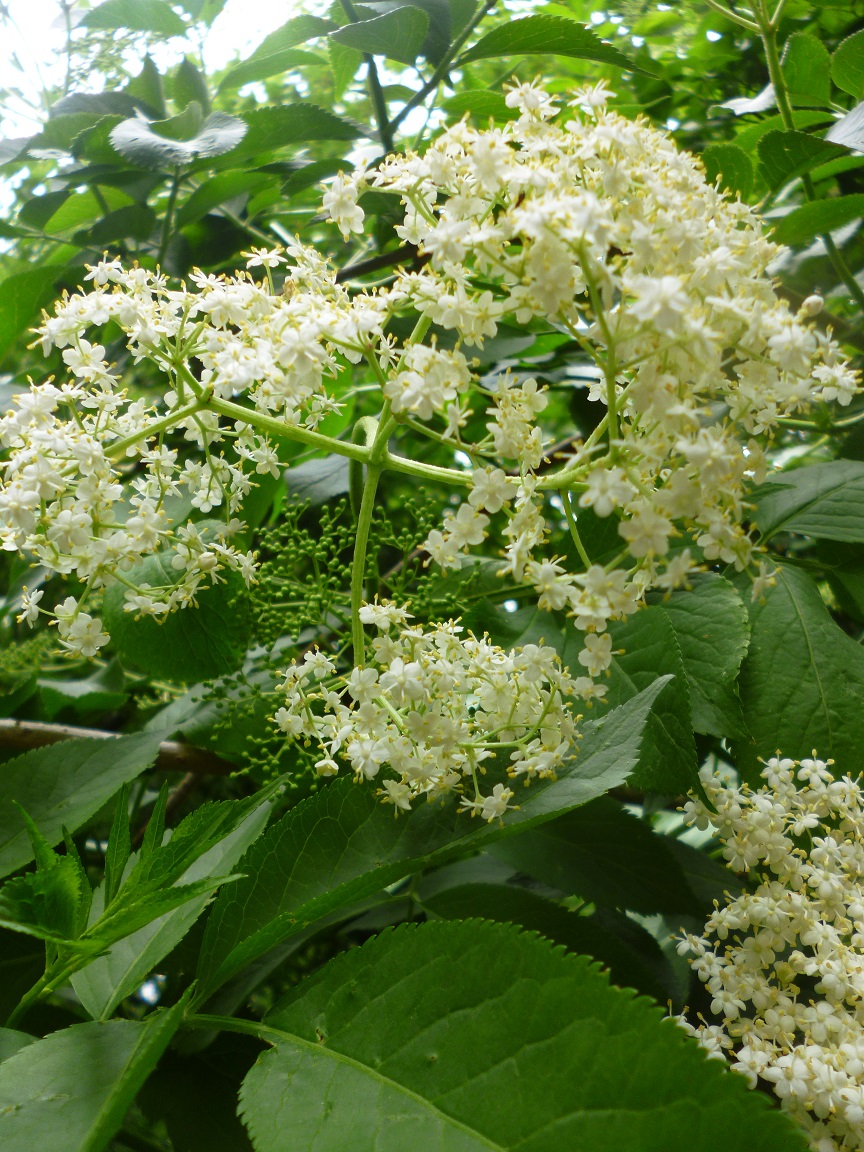 Elderflower Cordial 2 An easy recipe for bulk amounts
There are countless recipes for elderflower cordial. Here is one for making bulk amounts taught to me by a Swedish girl. We do have a recipe for making a smaller amount.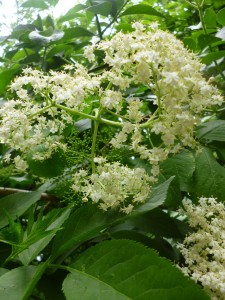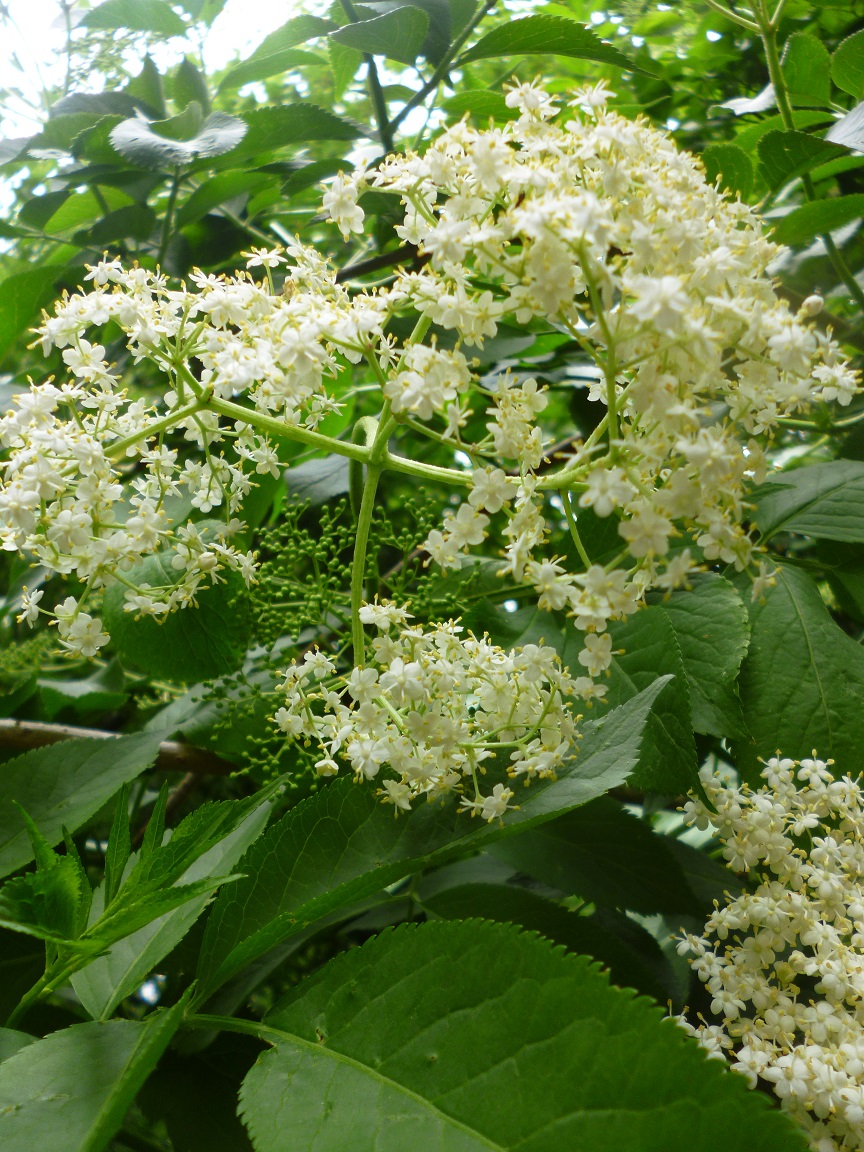 • Place a layer of elder flowers in the bottom of a bucket and cover it with a layer of sugar
• Repeat this until the bucket is full (a bag of sugar won't go very far so make sure you have a lot in!)
-Stir and dissolve in citric acid if using – use about 35g per kilo of sugar
• Cover the bucket's contents with boiling water and leave overnight.
• Strain and bottle the contents of the bottle.
The classic self-sufficient writer John Seymour claims the secret of good cordial is, 'never put too many in your brew' and 'harvest on a sunny day when the fragrance and nectar are at their height'.
It's very cheap to make, with sugar being the most expensive ingredient, so it is worth experimenting with until you perfect your own recipe. You could try adding spices, such as cinnamon for an unique flavour.  The sugar content may seem on the high side but, as with jams the sugar acts as a preservative. Citric acid and lemon juice both also help with the preservation of the cordial.
Citric acid can be found in many places such as chemists, some ethnic supermarkets and health food shops. It is worth having a little bag in the kitchen, as it is an antioxidant and will increase the shelf life of many foods.