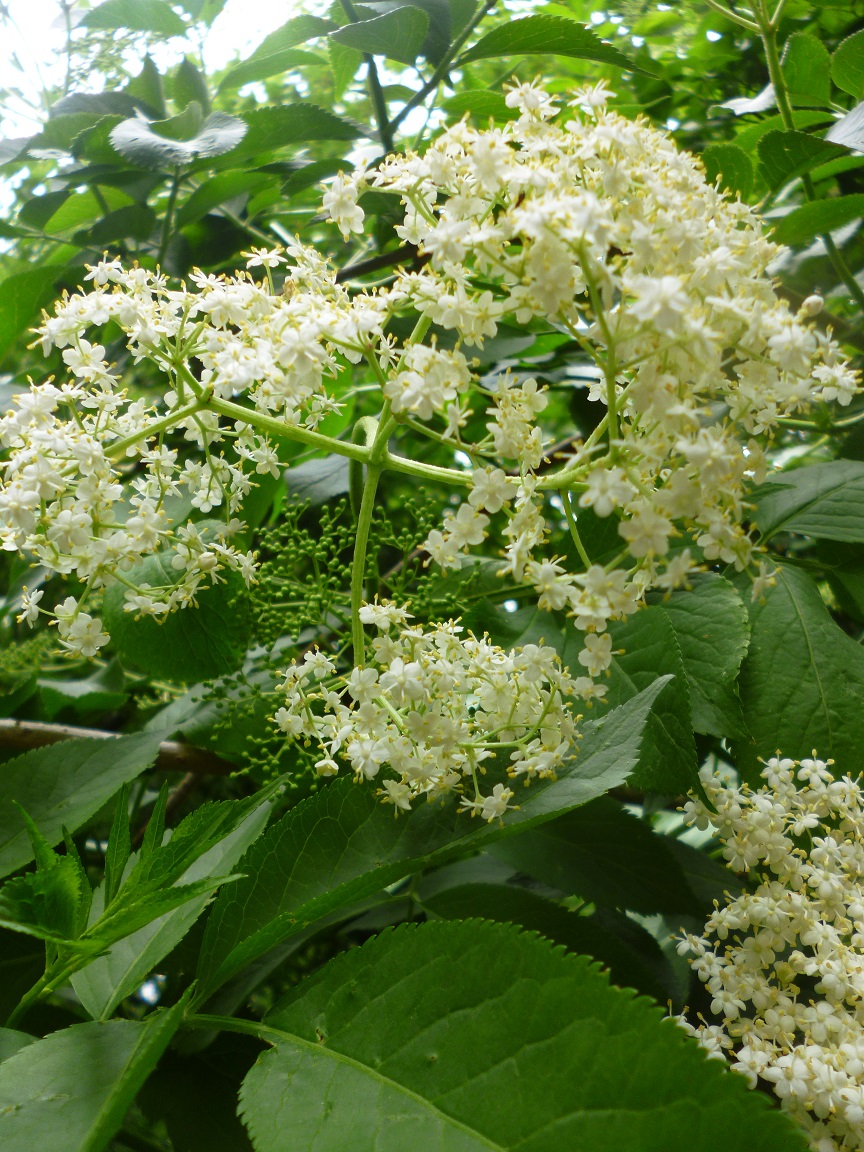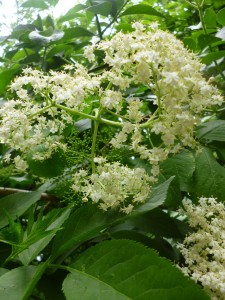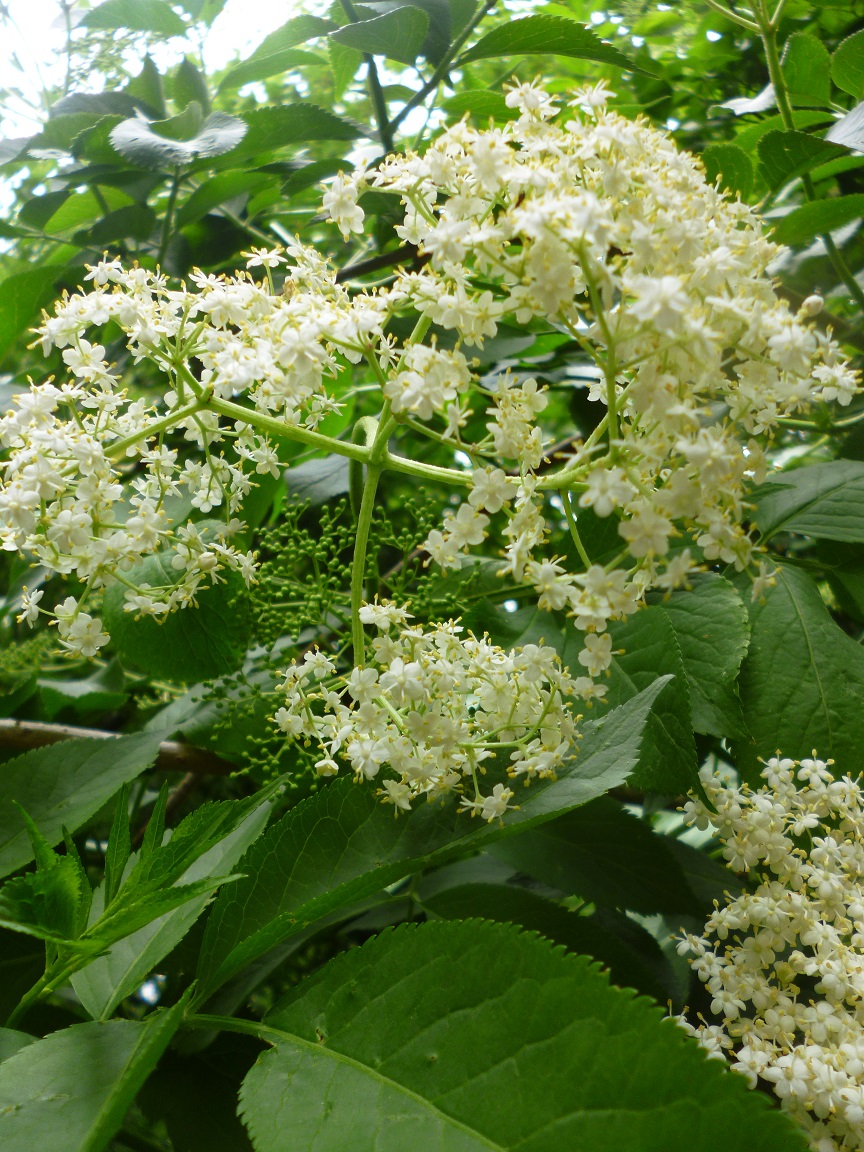 As elderflower season is at its height it seems like a good time to re-post Andy's recipes for Elderflower cordial, Elderflower Champagne, and Elderflower wine
For any problems with elderflower champagne please see Andy's other site.
Elderflower Cordial
An easy to make drink that can be frozen in plastic bottles, leaving room for expansion, so it can be enjoyed all year round. It will keep for almost a month if just bottled, although is best to drink within 2 weeks. To ensure no mould, it is better that you freeze elderflower cordial and it can be enjoyed as a Christmas drink.
Ingredients
20 elderflower heads
1 sliced lemon
2 tsp of citric acid (ask at your chemist)
1.5 kg (3.5 lbs) of sugar
1.2 ltr (2.5 pints) boiling water
Method
Boil a kettle for the water.
Fill a bowl or small bucket with all the other ingredients.
Pour the water over the other ingredients and stir until the sugar has dissolved. Skin the surface of the water to get rid of the scum that can arise. Cover with a cloth (mine has a pillow case over it).
Stir twice a day for five days.
Strain though a fine sieve though a fine sieve or through muslin cloth and decant into sterile screw topped bottles. Refrigerate.
As with other cordials dilute with 5 parts water to serve . Experiment with it and add it to some of your favourite spirits. It is really nice as a gin mixer.
Elderflower Champagne
Similar to elderflower presse and another delicious summer drink
Ingredients
8 litres (2 gallons) water
1.25 kg (2.5 lbs/5 cups) sugar
8 large elderflower heads
4 Lemons
4 tablespoons mild white wine vinegar
Method
Boil the water and pour over the sugar to dissolve it.
Cool and add the elderflowers, juice of two of the lemons, slices of the other two and the vinegar.
Cover with a cloth and leave for a day.
Strain with a fine sieve or muslin cloth, squeezing the flowers as you do to release more flavour.
Store in screw top plastic bottles (glass bottles may explode).
It will be ready in about 10 days to a fortnight and should be drunk within a month.
Elderflower wine
Ingredients
Grated rind of one lemon
500mls (1 pint) of elderflowers – to obtain this pick or shake off the elderflowers
and place into a measuring jug. Don't push them down but do shake them down. Be careful not to add any of the bitter green stems.
3.5 litres (8 pints) of boiling water
1.3kg (3 lbs) sugar
Juice of one lemon
15g (Half an ounce) yeast
Method
Put lemon rind with the elderflowers and pour over boiling water
Allow to stand for 4 days, stirring occasionally.
Strain through a fine sieve or muslin cloth
Stir in sugar, lemon juice and yeast
Keep at room temperature to ferment, try not to let it go down to 18c (65f)
When you are sure all the bubbling has ceased, stir the wine and allow to settle for 3 days
Strain again carefully
Put in a demijohn (not bottles)
After 3 months maturing, put into bottles
For more recipes read Andy's Book 'Booze for free'.